NextGenUDT™— Trust and Verify All Urine Drug Tests
NextGenUDT™ featuring ToxProtect™ DNA-verified Urine Drug Testing (UDT) definitively authenticates samples, reveals mislabeling errors, and detects urine sample substitutions.
By adding a quick, one-time cheek swab to the urine collection process, NextGenUDT™ featuring ToxProtect™ utilizes genomic cross-verification to definitively match a urine sample to its donor. Along with detecting over 100 controlled substances, ToxProtect™ also reveals the presence of synthetic or substitute human urine.

Precise sample authenticity with 100% certainty represents the most important innovation for urine drug testing in the last decade, and is only available at Genotox Laboratories. Now, physicians can know for certain if a sample uses synthetic or substitute human urine and confirm the presence of prescription medications, illicit drugs, or over-the-counter substances.
ToxProtect™ can help physicians confidently resolve suspicious behavior, intervene early, and protect at-risk patients from escalating abuse.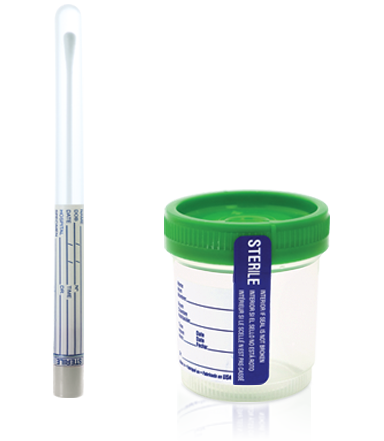 ToxProtect™
DNA-verified urine sample authenticity
NEXT DAY RESULTS
98% of results are reported in under 32 hours
EXTENDED PAINMED PANEL
+Non-opioid analgesic monitoring
PSYCH COMPLETE™ PANEL
Provides a complete clinical picture
RESULTS CONNECT
Insight for questions about results
REFLEXIVE DILUTION
Quantifies out-of-range values
Whose urine is it?
Know for sure with ToxProtect™
ToxProtect™—Validating UDTs and Much More
Providers must constantly probe for warning signs of the growing problems with opioid misuse, abuse, and diversion—making the use of urine drug tests (UDT) both indispensable and potentially controversial. Although a necessary tool for medication and sobriety monitoring, UDT's can challenge the physician-patient relationship, especially when disagreements arise over results.
Additionally, since current methods for validating UDTs can't reliably identify synthetic or substitute human urine, many physicians aren't getting the whole story—meaning that current estimates of drug diversion (12.8%1) are likely low.
The Growing Epidemic
In 2011, the U.S. Centers for Disease Control and Prevention (CDC) declared an epidemic, calling the diversion of legally available medications the fastest-growing problem in the war on drugs. Painkiller deaths quadrupled between 1999 and 2011, mirroring a sharp rise in the number of prescriptions for such drugs.2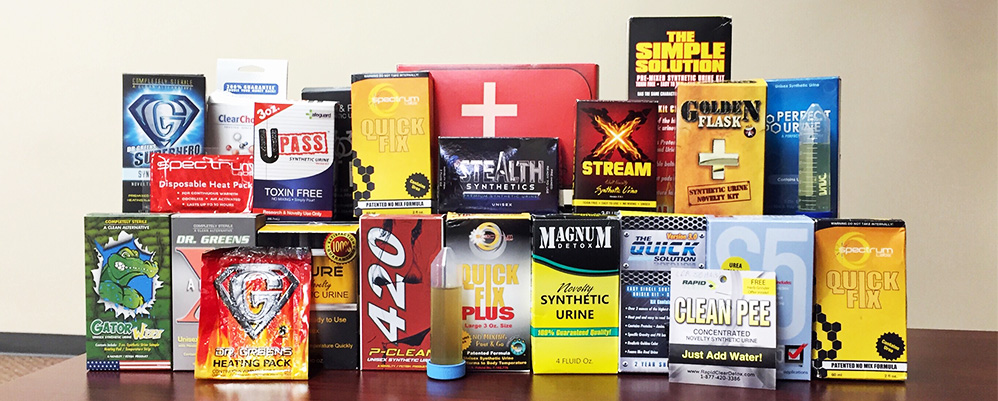 ToxProtect™ at Work
In addition to a traditional urine collection, the exclusive ToxProtect™ DNA-verified Urine Drug Test collects a fast and easy one-time cheek swab of buccal cells from the patient. The completed test is securely packaged and sent to Genotox for processing, where genomic cross-verification conclusively and subsequently determines if the urine scientifically matches the patient's DNA. ToxProtect™ then goes even further, to uncover and report synthetic or substitute human urine, and confirm for a comprehensive and continuously expanding set of over 100 prescription medications, illicit drugs, and over-the-counter substances and their metabolites.

The Utmost Quality and Reliability
At Genotox Laboratories we utilize highly advanced technologies to process ToxProtect™ samples—including powerful Agilent 6460 liquid chromatography (LC/MS-MS) systems—for rapid and accurate results in easy-to-read formats. Results are usually available within 32 hours on our Online Physician Portal. Results can also be delivered by fax or EMR interface.
Genotox Laboratories Toxicology Test Menu
The toxicology department at Genotox Laboratories offers comprehensive drug testing in 34 distinct categories or drug classes. The test menu is divided to indicate Presumptive Testing (performed using Olympus AU 400/680 Autoanalyzer Systems) and Definitive Testing (performed using Agilent 1290 UHPLC Systems with 6460 Triple-Quadrupole Mass Spectrometers).
Presumptive Testing | Enzyme Immunoassay (EIA) Screening
PRESUMPTIVE TESTS

Codeine
Oxycodone
Opiate
Tapentadol
K2 (Spice)
Methadone
Carisoprodol
Phencyclidine (PCP)
Barbiturates
Tricyclic Antidepressant (TCA)
Cocaine Metabolites
6-Monoacetyl Morphine (6-MAM)
Amphetamines
Cotinine
Benzodiazepines
Ethanol
Ethyl Glucuronide (EtG)
Buprenorphine
THC
Fentanyl
Zolpidem
Meperidine*
Tramadol
Methamphetamine*

*oral fluid screening only
Definitive Testing | Liquid Chromatography- Tandem Mass Spectrometry (LC-MS/MS) Confirmation
At Genotox Laboratories, definitive testing is quantitative (the concentration of the drug is reported) unless otherwise noted. An important aspect of definitive testing is the confirmation of metabolites. For each parent drug, the metabolite profile tested for is indicated below the parent drug.
Genotox has an extensive Oral Fluids Drug Testing option which includes the majority of the drugs and metabolites listed here.
A recent study found all ToxProtect™ test results to be correct, resulting in 100% accuracy.3
Genomic Science Creating Win-win Scenarios
Patients adhering to their treatment plan will be grateful for the certainty provided by ToxProtect.™ At the same time, its mere presence establishes a powerful and indisputable deterrent to cheating within a practice or clinic.
For an instant download of helpful technical
notes, please click a link below:
TECHNICAL NOTE:
METHAMPHETAMINE D- AND L-ISOMERS
TECHNICAL NOTE:
TETRAHYDROCANNABINOL (THC)
Download informative Genotox
communications material here:
References:
McDonald DC, Carlson KE. Estimating the prevalence of opioid diversion by "doctor shoppers" in the United States. PLoS ONE. 2013;8(7). doi:10.1371/journal.pone.0069241.
CDC. Wide-ranging online data for epidemiologic research (WONDER). Atlanta, GA: CDC, National Center for Health Statistics; 2016. Available at http://wonder.cdc.gov.
Gregg K, McCarty M, Rhodes R, et al. (2016). A New and Valuable Validity Test for Urine Drug Testing. Presentation, Annual Academy of Pain Medicine Annual Meeting, Palm Springs, CA.